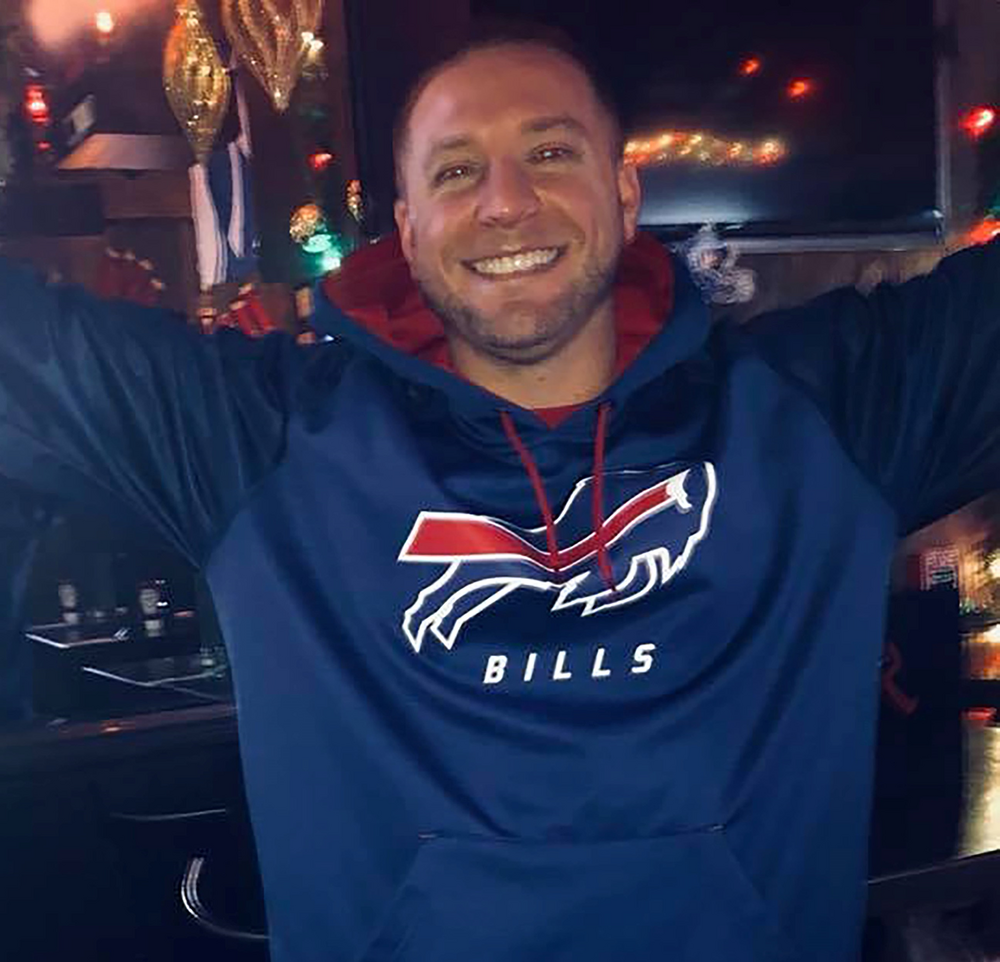 Obituary of Heath G Dilts
Heath Graham Dilts, 39, of Washington, NJ passed away peacefully on April 10, 2022 on hospice care at his grandmother's home, surrounded by his adoring family. Heath was born on April 4, 1983 in Easton, PA to Max Dilts Jr., and Georgina (Stump) Dilts. He was a graduate of Warren Hills High School class of 2002, and earned his bachelor's degree from The College of Staten Island, NY in 2009 with a major in Communications. Over the past several years, Heath was employed as a bar manager at 1 Republik in North Arlington, as well as a bartender at McSwiggins and The Dubliner in Hoboken, and locally at Felix's Tavern and Scotty's Stadium Club in Washington. Heath thrived in this capacity with his outgoing personality and absolutely infectious presence. His smile lit up rooms and hearts, and he had a way of making everyone around him feel welcomed, seen, and accepted for exactly who they are. Heath's deep care and concern for others, and his ability to make everyone his best friend, and treat them as such, was unparalleled. Everyone loved Heath, and wanted to be around him. So, he literally drew people in, attracted business in all the establishments he worked for, and turned countless customers into lifelong friends with his bright energy and spirit. Sports were Heath's greatest love and passion throughout his life. He was very active in his youth, wrestling for the Washington Y, playing football with the Washington Redskins and later on in high school. He was a long-time "Hoop It Up" basketball player, varsity basketball player at Warren Hills High School, and college player, both at Sussex County Community College and The College of Staten Island. He could also be seen almost daily with friends, playing on the courts at Washington Boro Park. Heath was a diehard Buffalo Bills fan and Bills Mafia member. His loyalty and devotion to the Bills equated to many trips to Buffalo in the freezing cold with his dad and family friends, and many loud "Bills Ba-bay" cheers throughout the years, most notably during the Bills record 4 year return to the Superbowl in 1991-1994, which was unfortunately followed by many tears when the Bills just couldn't seem to bring that Superbowl ring home. But this is not a story of loss, rather one of impeccable perseverance. Heath never gave up on his Buffalo Bills, he never gave up on the people he loved, and he never gave up on himself during the 6 months he fought for his life. Heath's strength and perseverance shine brightly… still. Heath's beloved Mommom, who passed away in November, was the angel that watched over him during his battle, and was the light that carried him home. Nothing meant more to Heath than his family. In addition to his parents, Heath is survived by his sisters, Heather Garcia (David) and Amber DeLaere (Joseph); brothers, Zac McCord and Damion McCord; nieces and nephews, Aleasha McCord, Payton McCord, Dyllan McCord, Braedon Kinney, Brenna McCord, Chloe DeLaere, Layla DeLaere, Kaitlyn Garcia and Brianna Garcia, as well as fur babies that he loved just as much as the humans. Heath is also survived by his 94 year old grandmother, Mary K. Stump, many cousins, aunts, uncles, and friends, who are all considered his family. Family and friends may pay their respects on Friday, April 15, 2022 at the Warren Hills Memorial Home 234 W Washington Ave, Washington, NJ from 2-4pm and 7-9pm. There will be a celebration of life service on Saturday, April 16, 2022 at 2pm at the Draught House 268 NJ-31, Washington, NJ, followed by a repast. In lieu of flowers, the family asks for donations to Parent to Parent Addiction Services Inc., whose mission is to reduce the number of overdose deaths by helping access high quality, affordable treatment and support services so that NO ONE is denied the opportunity to seek recovery. https://www.parent2parentaddictionservices.com/donations Or to Warren Hills High School Basketball Team, Att: Mike Jones Athletic Director, 41 Jackson Valley Rd, Washington, NJ 07882.
Share Your Memory of
Heath
Who We Are:

We remain in the forefront of innovation that provides real comfort and practical solutions at a most difficult time. Our funeral home makes great efforts to assist you with all your personalization needs. Trust us to guide you.

Location:

234 W. Washington Avenue Washington, New Jersey 07882
Richard L. Maguire, III
Owner/Manager
NJ License #5234
Quick Links: