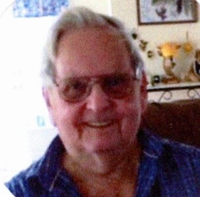 John "Jackie" Noel
John "Jackie" Noel Sr. 86, passed away peacefully at home in Forks Township, PA on November 4, 2019 with his loving family by his side.
Jackie was born on September 20, 1933 in Hastings, PA to the late Luke and Sarah Noel.
Jackie worked as a bricklayer for BAC Local #1 in Washington, NJ for more than 50 years until his retirement in 1993. He was of Catholic faith. His loving wife of 57 years Edith "Hopping" Noel passed away in 2012. Jackie loved the outdoors and everything it offered especially hunting in Asbury, NJ and fishing the Musconetcong River for trout. He was a talented innovator and could fix or build anything. He was also a die hard Pittsburgh Steelers Football fan.
Jackie is survived by a daughter, Martha "Noel" Vaughn; 3 sons, John B. Noel Jr and his wife Nancy; Joseph D. Noel and his wife Eileen; and Michael G. Noel and his wife Iona; Sisters, Joy Miller, Rose Stairs and Sally Arbogast; 9 Grandchildren, Heather DiRisio and husband Daniel, Ryan Noel, Christopher Schnable and wife Stephanie, Timothy Vaughn, Joseph Noel Jr., Andrew Noel and wife Elizabeth, Tina and fiancée Alex, Michael Noel Jr. and wife Tara, John Noel and fiancée Jade. and 9 Great Grandchildren Samuel DiRisio, Andrew Schnable, Adeline Schnable, David Noel, Nelson Crawford, Riley, Mina Noel, Madelyn Noel, John Noel Jr. In addition to his wife Edith, Jackie was preceded in death by Brothers, Tony, Tad, Innie, Bernie, Dell, and Mark; Sisters, Margie Knopp and Theresa Reffner.
Family and friend may pay their respects on Sunday November 10, 2019 from 2-5 PM at the Warren Hills Memorial Home. 234 W. Washington Ave. Washington, NJ 07882. Funeral services will be celebrated on Monday November 11, 2019 at 10:30 AM at the funeral home. Interment will follow at Musconetcong Valley Cemetery in Hampton, NJ. In lieu of flowers donations may be made in Jackie's name to Common Sense For Animals, PO Box 589, Broadway, NJ 08808, http://www.commonsenseforanimals.org. Funeral arrangements have been entrusted to the Warren Hills Memorial Home. To send an on-line condolence please visit www.warrenhillsmemorialhome.com