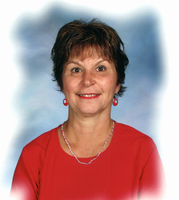 Karen Tompkins
Karen L. Tompkins, 67, of Washington, NJ passed away peacefully in her sleep at home on September 27, 2018.
Karen was born on May 7, 1951 in Hoboken, NJ to the late Joseph and Rose Bildstein.
Karen graduated from Watchung Hills Regional High School - Class of 1969. She was a teacher's aide for many years at Port Colden and Brass Castle Elementary Schools before retiring in 2015. Karen also worked as a dental assistant earlier in life. She grew up in Warren Township, NJ before moving to Washington in 1976. Her first husband, Paul Trowbridge, passed away in 1986. Karen was an animal lover who enjoyed bowling, travelling to spend time with her children and grandchildren and going to Rutgers football games with her brother.
Karen is survived by her loving husband, David Tompkins; her daughters, Heather Sundwall and husband Carl, Taaffe Pereira and husband Miguel, and Karrissa Howard and husband Chris; her brothers, Keith Bildstein, Kim Bildstein and Karl Bildstein; and her grandchildren, Pablo, Cloe, Melodi and Sierra.
Family and friends may pay their respects on Monday, October 1, 2018 from 10:00-11:00AM at the Warren Hills Memorial Home, located at 234 W. Washington Ave in Washington, NJ 07882. Funeral services will be celebrated on Monday, October 1 at 11:00 AM at the funeral home. Interment will be at the Montana Mountain Cemetery in Harmony, NJ.