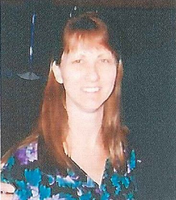 Beverly J. Harrison
Beverly J. Harrison, 71, of Washington Township, NJ and previously of Budd Lake NJ, passed away peacefully at home on February 9, 2018 with her family by her side.
She was born on October 8, 1946 in Paterson, NJ to the late Stephen and Harriet Kowalski.
Beverly graduated from Mahwah High School in 1964. Beverly was a very gracious person and always helped others. She really enjoyed working through her faith as she was a full time pioneer as a Jehovah's Witness for 3 years. One of her favorite things to do in her free time was going down to the Jersey Shore. The United States military recognized Beverly as a Gold Star Mother in 2008 after her son was killed in action in Iraq.
She is survived by her husband of 50 years Richard, whom she married after he returned from a tour in Viet Nam in 1968. A daughter, Heather Stiles and her husband David. A sister, Stephanie Forshey and her husband James, and three grandchildren, Brian, Christopher, and Abigail and her cousin Pat Marshall. She is predeceased by her son Ronald Harrison, and her sister Pauline Kowalski.
Services will be private and at the convenience of the family. Funeral arrangements have been entrusted to the Warren Hills Memorial Home. To send an on-line condolence please visit www.warrenhillsmemorialhome.com