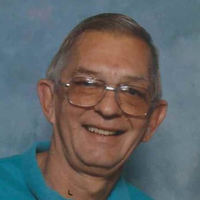 Charles E. Strehl
Charles E. "Bud" Strehl Jr., 76, of Washington, NJ passed away peacefully on November 23, 2017 at home with his family by his side.
Bud was born on October 28, 1941 in Passaic, NJ to the late Charles and Helen Strehl Sr.
Bud married the love of his life Patricia in 1964. They celebrated 53 years of marriage. He proudly served his country during the Vietnam War in the United States Navy. He attended Rutgers and Moravian College. Bud was employed as a Foreman for Hoffman LaRoche prior to his retirement in 1997. He was of the Episcopal faith and a parishioner of St. Peter's Episcopal Church in Washington, NJ. He was a past member of the Jaycee's. Bud enjoyed swimming and skiing. He was an avid reader.
He is survived by his devoted wife of 53 years, Patricia Strehl, his loving daughters, Sandi Nehila and her husband Andrew and Michelle Strehl. Four cherished grandchildren, Ashley Henderson and her husband Michael, Ryan Spontak, Dylan and Julia Nehila. Three brothers, Robert, Thomas and William Strehl. A Memorial Service will be held at a St. Peter's Episcopal Church on December 5th at 3:00.
In lieu of flowers, donations may be made in Charles name to the American Heart Association, 1 Union St. Suite 301, Robbinsville, NJ 08691
Funeral arrangements have been entrusted to the Warren Hills Memorial Home.